It's been eagerly awaited - the launch of the New European Bauhaus by the European Commission President von der Leyen during her State of the Union Address during 2020. In January 2021 the Design phase was launched of this ambitious and…
https://bids-belgium.com/wp-content/uploads/2021/03/Screen-Shot-2021-03-23-at-18.25.34.png
505
1217
admin
http://bids-belgium.com/wp-content/uploads/2016/11/cropped-cropped-BB1-high-res-transparent-300x54.png
admin
2021-02-15 17:00:50
2021-03-23 17:34:31
New European Bauhaus - EU Commission Launch
BIDs Belgium co-facilitated an online Futures and Design Thinking workshop with Nabolagshager and Toyen Unlimited. This session was in the context of the JPI Urban Europe 'Placecity' project with a variety of partners, including Oslo and Vienna.
https://bids-belgium.com/wp-content/uploads/2021/03/Screen-Shot-2021-03-23-at-20.31.13.png
357
264
admin
http://bids-belgium.com/wp-content/uploads/2016/11/cropped-cropped-BB1-high-res-transparent-300x54.png
admin
2020-11-30 19:00:23
2021-03-23 19:35:20
Futures & Design Thinking with Oslo Multi-Stakeholders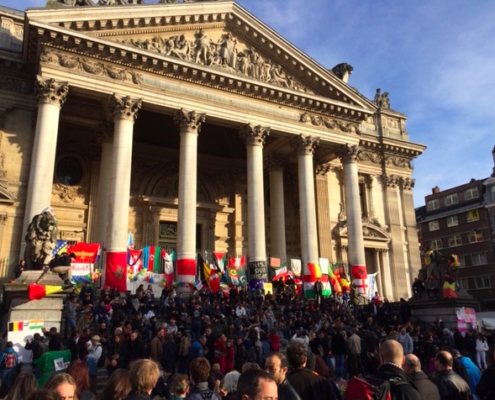 We require to be more open and inclusive whilst looking at alternative models at a more systemic level. Knowing the local community of SME's, Creatives, Freelancers, Entrepreneurs, they are all being hit hard. Working together across a variety of disciplines and sectors, with our Creative thinkers and the Tech communities. With collaboration and drive for designing more inclusive 'healthy' and sustainable communities at the heart, which I've always believed as being crucial. Interest arises again from some for this city.
https://bids-belgium.com/wp-content/uploads/2020/06/Bourse.png
476
641
admin
http://bids-belgium.com/wp-content/uploads/2016/11/cropped-cropped-BB1-high-res-transparent-300x54.png
admin
2020-06-12 11:30:29
2020-06-15 12:52:09
Brussels: How to help boost a Post-Corona City